The Cairo Institute for Human Rights Studies expresses its deep concern for the physical safety and integrity of the three Palestinian detainees, Malik Al Qadi (20 years of age) and the Balboul brothe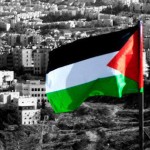 rs, Mahmoud Balboul (21 years of age) and Mohammad Balboul (26 years of age); who all have been on hunger strike for almost two monthsin protest of their illegal administrative detention by Israeli forces without charges or trial. CIHRS further views that the order issued today September 9 by the Israel's Supreme Court to suspend the detention order against Al Qadi until his health conditions improve and the same order issued by the Court on September 7 regarding the Balboul brothers does not guarantee their indefinite release or right to fair trial.
CIHRS calls for the cancellation of the administrative detention orders issued against the three detaineesand their immediate release. CIHRS also warns against any further mistreatment by administrating forced treatment and/or force feeding against them. Such measures could amount to the crime of torture, prohibited under international law.  CIHRS further reiterates its demand for Israel the Occupying Power to put a stop to the illegal practice of administrative detentions.
The Balboul brothers have been detained since June 9, while Malik Al-Qadi was detained on May 23, only 47 days after his release from a previous four months long administrative detention. Mohamed Balboul started his hunger strike on July 4 followed by his brother Mahmoud on July 6. They both refused to end their strike following the decision of the Israeli Supreme Court on September 7 to suspend their detention order until their health conditions improve, as the suspension of their detention order is temporary and does not guarantee indefinite release or right to a fair trial. Currently the brothers are in two separate hospitals located outside the Occupied Palestinian Territory, giving them limited access to family visitation. A blatant breach of article 76 of the Fourth Geneva Convention that prohibits detention of protected persons outside the occupied territory.
The brothers are suffering from life threatening medical conditions. Mahmoud has previously gone into a brief coma, while Mohammad suffers significant loss in his eye sight. The medical committee of Assaf Harofeh hospital where Mohammad is held has previously decided to forcibly feed him, but refrained due to the strikers' resistance. The same medical committee has also agreed to force feed Malik Al Qadi, who was transferred to the same hospital on August 31. Al Qadistarted his hunger strike on July 15 and is currently suffering from general weakness and significant loss of body weight. His lawyer reported that he entered a coma this evening. He was recently injured on the face while refusing forced medical treatment in the hospital. Additionally on August 30, one day before his transfer to the medical facility, Al-Qadi was beaten on his chest and stomach by a prison guard.
Palestinian administrative detainees have been resorting to hunger strikes both individually and collectively, as a desperate cry and the only mean to secure the end of their arbitrary deprivation of liberty. The Israeli administrative detention system is based on secretly held evidence that the detainee is a "security threat". Such evidence is never accessible to the detainee and his/her legal representation.The administrative order could be renewed every six months to an indefinite period of time. The legal appeal against detention has a minimal review by the administrative judges in military courts. The Israeli Supreme Court has the authority to review judges' decisions, but has never addressed the question of the legality of the system. Instead it resorts to case by case evaluation of "dangerosity" of the detained. Currently there are at least 700 Palestinians subjected to this arbitrary system.
The wide scale practice of administrative detention against Palestinians by Israel as the occupying power for an indefinite amount of time is a serious violation of International Humanitarian Law (IHL) and International Human Rights Law (IHRL) standards.  Article 78 of the Fourth Geneva Convention, which applies in situation of belligerent occupation, only allows for administrative detention in situations where "imperative security reasons" so require. In December 2012, UN Secretary General Ban Ki Moon noted that the "administrative detention should be applied only under clear parameters and in exceptional circumstances, for as short a period as possible and without prejudice to the rights guaranteed to prisoners.  Those detained must be allowed to challenge their detention and, in the absence of formal charges, should be released without delay."
On 3 June 2016 the UN Committee Against Torture urged Israel in its concluding observation to "urgently take the measures necessary to end the practice of administrative detention and ensure that all persons who are currently held in administrative detention are afforded all basic legal safeguards." The Committee has reviewed administrative detention under article 2 (prohibition of torture) and article 16 (prohibition of Cruel, Inhuman or Degrading Treatment or Punishment), hinting that this practice could amount to the crime of torture.
In the face of continuing hunger strikes, Israel has been adopting various escape routes; either by offering strikers from the West Bank deportation to the Gaza Strip, which also amounts to a humanitarian law violation, or by reaching deals to refrain from renewing the detention order on case by case basis. In July 2015, the Israeli parliament passed a bill, that permits the prison administration to appeal to a district court for an authorization to forcibly administer nutrition to a detainee undergoing a hunger strike "to avoid any irreversible damage to his health." The Israeli rights and medical communities, as well as international rights organization decried the law as permission to torture. The UN Special Rapporteur on torture considered it amounts to cruel, inhuman and degrading treatment.
Hunger strikes cannot be stopped by further violations of basic rights and international norms. Israel needs to seriously address the illegality of its administrative detention system, and abide by its international obligations. In the short term, it is crucial that it either immediately releases the life endangered detainees or grant them fair trials. Any loss of life or permanent physical damage occurring to these detainees is Israel's responsibility.
CIHRS calls for the immediate release of all administrative detainees in the absence of legal grounds to charge them. It also demands the revocation of the force-feeding law, which aims at further undermining the Palestinian people's legitimate struggle for their rights. CIHRS also calls on the relevant International fora, in particular the UN, to create adequate and effective mechanisms to seriously address means of halting the widespread use of arbitrary detention and due process violations practiced by Israel against Palestinian political prisoners in Israeli jails.
This post is also available in: العربية